Source: SBS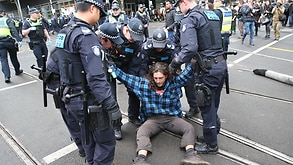 Activists from Extinction Rebellion participate in a protest in Melbourne on the intersection of Spencer and Collins street. Source: AAP
Extinction Rebellion protesters have marched through the Perth CBD, shutting down streets as police made 65 arrests.
Climate activists brought traffic to a standstill in Perth's CBD as streets were shut down and police arrested 65 disruptive protesters, including one man dressed as a pirate who glued his feet to a treasure chest.
Major roads, including a freeway exit into the city, St Georges Terrace, and the intersection at the Hay Street Mall and William Street, were closed off on Friday morning.
Talkback callers complained they could not get to work because police and hundreds of Extinction Rebellion activists were blocking them.
Meanwhile, in Victoria, police had earlier urged commuters to leave work early to avoid "significant disruptions" brought on by expected climate action protests throughout the Melbourne CBD.
"Large numbers of police" will be stationed throughout the CBD on Friday and across the weekend, a police spokesperson said.
"Victoria Police respects people's right to protest peacefully, but will continue to act swiftly when those actions are impacting on everyone else's right to go about their daily lives," the statement read.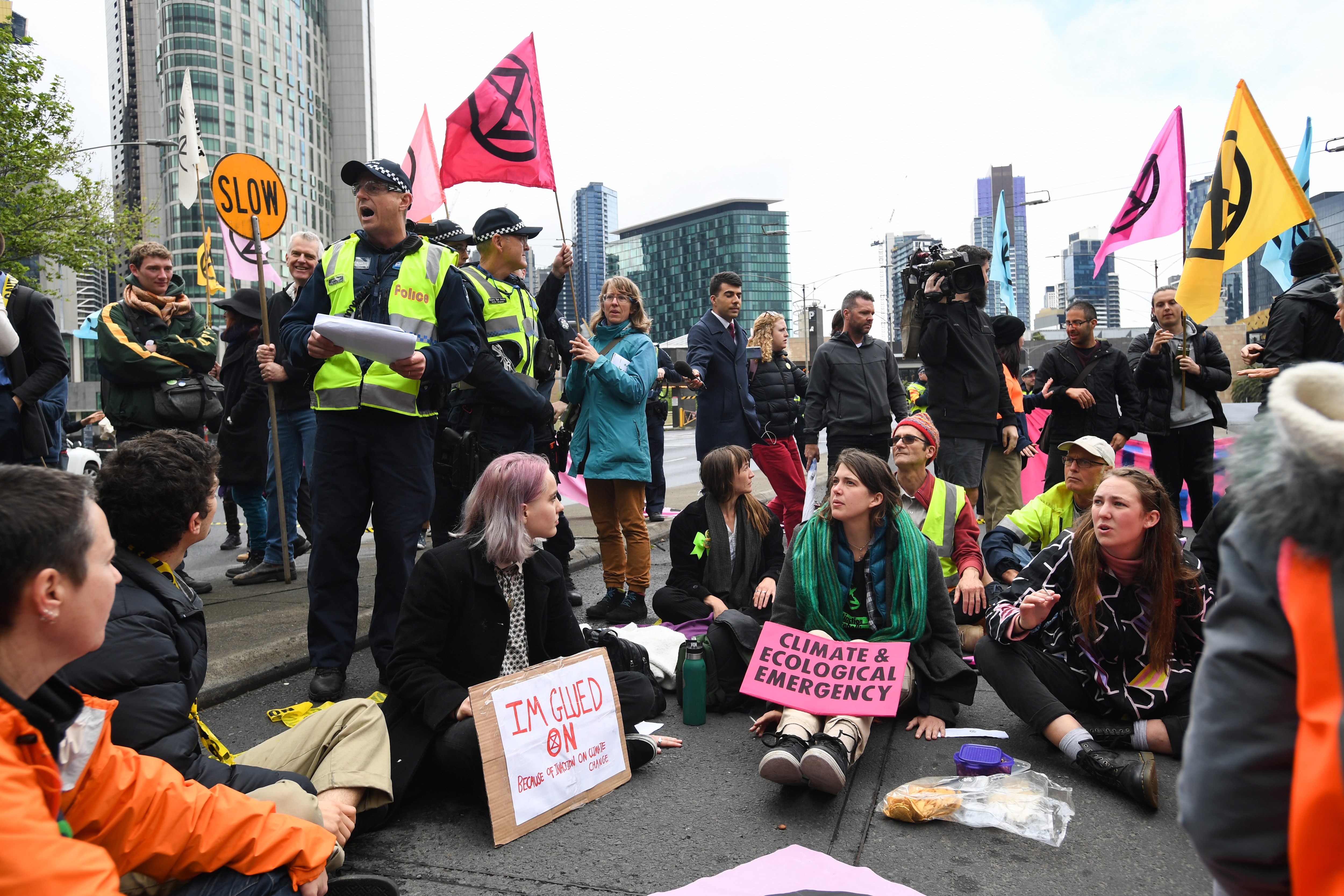 Police warn activists from Extinction Rebellion of arrests during a protest in Melbourne on Thursday. AAP
The protests, which have repeatedly disrupted traffic in Melbourne and Sydney over the past week, are part of a global protest week organised by environmental action group Extinction Rebellion.
In Melbourne alone more than 100 people have been arrested for failing to comply with directions of police or obstructing emergency service workers, the spokesperson said.
Earlier this week, at least 38 people were arrested in relation to protests in Sydney, including former Greens senator Scott Ludlam.
Meanwhile, on Friday morning, about 100 extinction rebellion protesters took to Manly Beach on Sydney's northern beaches and buried their head in the sand for one minute.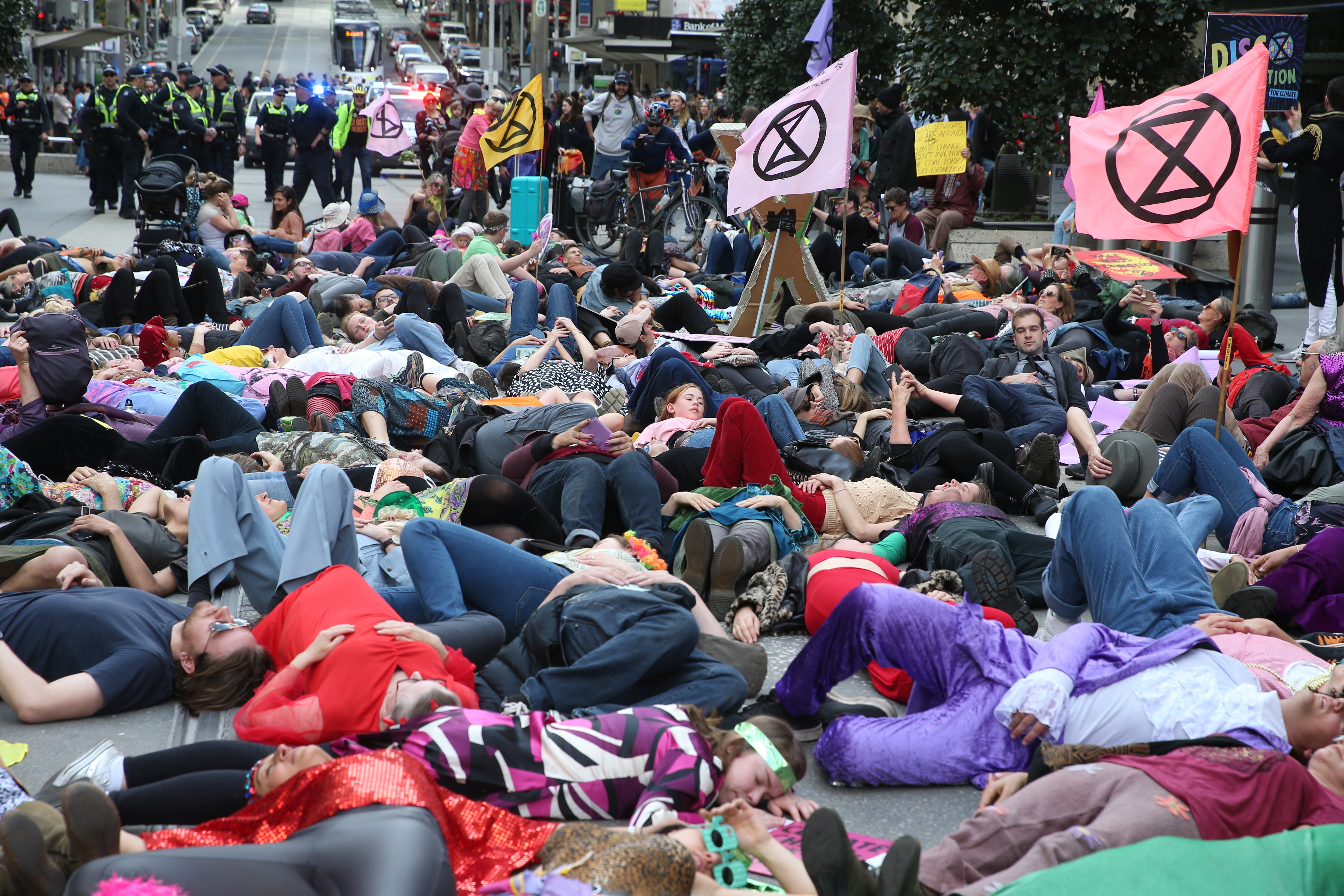 Protesters play dead at Bourke Street Mall in Melbourne. AAP
Protests also took place in Brisbane, with actions expected to continue into the weekend.
Home Affairs Minister Peter Dutton attacked the activists on Friday, labelling them "radicals" and "outliers".
"They are, frankly, just thumbing their nose at Australians who want to two to work, run their businesses, [and] don't want to be disrupted by these people," he told the Nine Network.
---