Magpie was the big winner with another first place finish today and a second place overall for the regatta.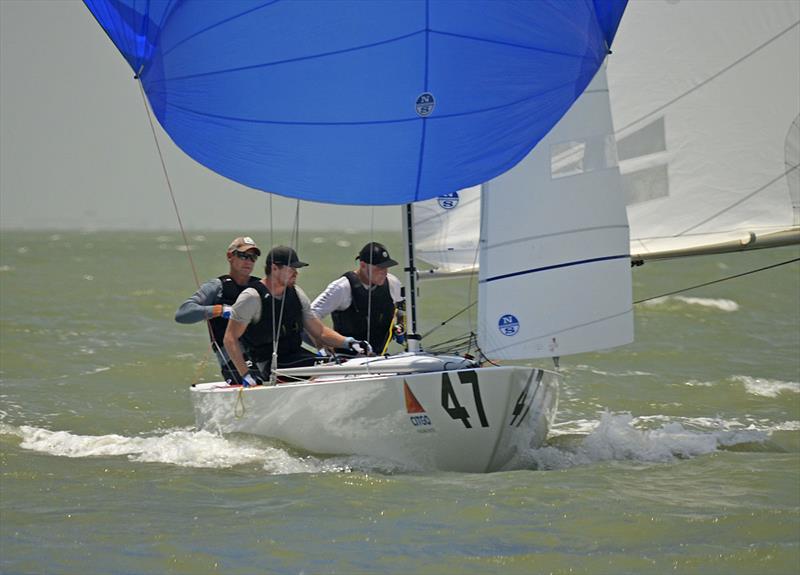 2019 Runners Up - Magpie - Graeme Taylor, James Mayo, Tom Slingsby - photo © 2019 Etchells World Championship
Race 9 had a delayed start as the wind was shifty at mark set, but once racing started the wind filled in and it was a good clean race.
The wind began at 10 knots and during racing built to 15 knots east southeast.
Today's winners in Race Nine were:
1. Australia's Magpie
2. USA's Annie
3. USA's Stella Blue
Cumulative results:
1. Havoc
2. Magpie
3. Stella Blue